Take Your Career To The Next Level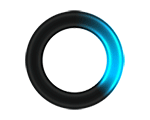 Systems Administrator
Cambridge, MA - Added Jun 12, 2018
Full Description:
Replacement for existed System Admin
Salary-110-130K
Systems Administrator Duties:
AZURE experience mandatory
• Manage and service the overall health of all related PointRight Infrastructure, including but not limited to on\off premise, physical or virtual for both Production and NonProduction environments
• Provisioning of physical and virtual servers, desktops and Laptops, operating systems, network equipment, software and applications. Addition of these IT infrastructure elements to the standard monitoring, backup and inventory systems. Providing support to users at the Cambridge corporate office and remote staff. Perform day-to-day administrative functions, such as troubleshooting, and end-user problem resolution for internal and external (Azure) environments
• Regularly apply hardware, software, application and management tool upgrades/patches to assure performance, stability and security. Troubleshooting, repair and recovery from hardware, software and service failures. Communication with impacted constituencies and coordination with IT staff during recovery efforts. Daily monitoring of IT infrastructure and response/escalation for events and issues requiring immediate troubleshooting and resolution.
• Foster communications with Client support staff and other SaaS Operations teams to provide a reliable platform and service as part of an overall enterprise strategy
• Management of applicable licensing as required to operate the platform in conjunction with the SaaS Operations team
• Support and adhere to a Change Management Process
• Maintain a secure platform and adhere to the Information Security Policies • Provide technical support to PointRight staff Technical skills requirements:
• 5+ years of experience in Windows and Linux Server administration and patch management
• Must have advanced experience with IIS, web services and Azure Cloud technologies.
• Experience with SSL certificates, installation, renewals and replacing
• Advanced knowledge of Active Directory and integration with cloud technologies
• Experienced in imaging desktops, laptops, mobile devices to standard for deployment
• Excellent knowledge and execution of IT Standards, Policies and Procedures
• Good knowledge of Information Security Awareness
• Good knowledge of General Project Management Methodology & Tools
• Experience with Open Source tools, programs & protocols: Apache HTTPD & Tomcat, Jetty, Java, SSL/TLS & Certificates, OpenSSL, OpenSSH, OpenLDAP, , CIFS, Samba, NFS, Syslog, SNMP, SMTP/Sendmail.
• Must be capable and experienced with Powershell and Python scripting and knowledge of one or more of the following Perl, shell, Ruby.
• 5+ years of experience with TCP/IP networking; switches, routers, firewalls, VPN, Wi-Fi, VoIP, DHCP, DNS, proxy servers, load balancers
• Strong hardware, O/S, network and application troubleshooting and tuning
• Experience / Knowledge of developing system requirements, documentation, diagrams, implementation plans, troubleshooting & operational procedures
• Experience with deployment and administration of Azure resources, Microsoft Office 365 o OneDrive for Business and SharePoint Online
? Security Roles and Management
? Sharing and Access Management
? Preservation and DLP policies
? Team Site Management (doc libs, lists, visibility, access…etc.)
? O365 Applications management & Support - Office products, Skype for Business etc. o AD / Azure AD / Office 365
? AD Connect
? Federation configuration, basic customization, and support
? Tenant maintenance ? Internal and External DNS (split-brain, sub-domains…etc.) ? AD replication, health, remediation…etc.
? Deploying VM's and other Azure resources o Messaging
? Exchange 2016 in a Hybrid environment with on-Premise Exchange
? HA HUB/CAS roles and management / multi-domain
? Exchange Online Admin ? Skype for Business 2016 Online Admin and support
? Exchange Online Administration and management o Vmware
? Storage Maintenance
? VSphere, vRealize ? Virtual networks within Vcenter
? Understanding of HA, Recovery, Performance o Server / Azure IaaS/PaaS
? Azure Server/Service Provisioning
? MDM and MFA Configuration and Administration
? Basic understanding of Azure Vnets
? Windows Server 2016, 2012R2 and 2008R2 Adm
Apply for Systems Administrator
Fill out the form below to submit information for this opportunity. Please upload your resume as a doc, pdf, rtf or txt file. Your information will be processed as soon as possible.
Start with Millennium.
The next phase of your Professional career starts here. Search our latest jobs and upload your resume. Get started:
Step 1 – Search our jobs listing below.
Step 2 – Upload your resume (.doc and .pdf formats are preferred).
Step 3 – Fill in all required fields. Click "Submit."
Step 4 – Congratulations! Your resume has been submitted to the Millennium team!