Take Your Career To The Next Level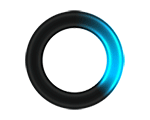 Architect/Sr. Developer - SAP BW - ID1773
Boston, MA - Added Jun 11, 2018
Full Description:
Architect/Sr. Developer - SAP BW
W2 only.
Description:
The Senior Developer will lead the architecture, development, and data content of the SAP BW environment.
Responsibilities:
Consult on service and operational aspects of the environment
Report to the Asst Director of Reporting and work with various senior technical managers and staff within the IT organization, which includes SAP functional areas
Interface directly with senior management and administrators
Develop and enhance SAP BW/HANA data models for BW reporting, data content and architecture strategies and BW reports using BEx tools and other interfaces
Lead team development and projects
Oversee and approve BW components from development through to production following standards and a formal release management process
Enforce report development standards, ensure that adequate documentation is generated and maintained by the team and mentor the technical work of other team members
Skills & Experience:
B.A./B.S. or equivalent
Ten+ years' experience
Extensive experience in all aspects of SAP BW/HANA development and BW/HANA data modeling
Knowledge of SAP ECC components of Finance, HCM, SRM, IP, and others
Data modeling and Web Application Designer experience related to SAP BW is required
Should posses a good SAP BW related ABAP programming knowledge
Ability to document technical specifications is required
Experience on BW 7.5 or BW/4 HANA data modeling and object conversion is a plus
IP experience a plus
Ability to research and solve technical problems using SAP OSS database is a plus
Appropriate SAP certifications are also a plus
Knowledge of procedural programming languages preferred
Working knowledge of BW 7.5, HANA and BI Tools is desired
Apply for Architect/Sr. Developer - SAP BW - ID1773
Fill out the form below to submit information for this opportunity. Please upload your resume as a doc, pdf, rtf or txt file. Your information will be processed as soon as possible.
Start with Millennium.
The next phase of your Professional career starts here. Search our latest jobs and upload your resume. Get started:
Step 1 – Search our jobs listing below.
Step 2 – Upload your resume (.doc and .pdf formats are preferred).
Step 3 – Fill in all required fields. Click "Submit."
Step 4 – Congratulations! Your resume has been submitted to the Millennium team!