Take Your Career To The Next Level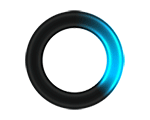 Data Engineer
Foxborough Place, MA - Added May 15, 2018
Full Description:
Data Engineer
W2 only. No C2C or sponsorship available.
Description:
Our client is seeking a Data Engineer with extensive SSIS ETL experience. The Data Engineer will drive the planning, design, and development of integration processes to build and improve the data warehouse. The Data Engineer will be responsible for performing ETL and ELT from many disparate systems into the data warehouse and will have the opportunity to complete projects from beginning to end.
Responsibilities:
Data Integration
Using the enterprise ETL tool, create modify, and improve integration pipelines
Translate business requirements into data warehouse pipelines using ETL/ELT methodologies
Extract and load many disparate systems into a centralized data warehouse
Assist in gathering requirements for new pipelines
Documentation and Data Auditing
Implement data auditing strategies and processes to ensure data integrity
Document complex integration pipelines into easy-to-understand technical specifications
Perform data modeling to document existing and new tables in the data warehouse
BIDW Continuous Development
Monitor and troubleshoot data problems
Identify ways to improve existing processes
Handle multiple projects and meet deadlines
Additional projects and assignments as directed
Skills & Experience:
Bachelor's Degree in Computer Science, Information Systems, or related field
3-5 years of experience working with data using SQL or similar technology
3+ years of experience using a data integration platform, such as Snaplogic, SSIS, or Informatica
Strong understanding of data warehousing principles and methodologies
Ability to manage multiple projects in a fast-paced environment
Strong communication skills to all levels of technical expertise
Very high attention to detail
Familiarity with BI Visualization tools
Apply for Data Engineer
Fill out the form below to submit information for this opportunity. Please upload your resume as a doc, pdf, rtf or txt file. Your information will be processed as soon as possible.
Start with Millennium.
The next phase of your Professional career starts here. Search our latest jobs and upload your resume. Get started:
Step 1 – Search our jobs listing below.
Step 2 – Upload your resume (.doc and .pdf formats are preferred).
Step 3 – Fill in all required fields. Click "Submit."
Step 4 – Congratulations! Your resume has been submitted to the Millennium team!