Take Your Career To The Next Level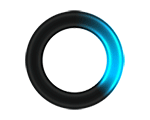 Web Developer - PHP ID1706
Boston, MA - Added Apr 13, 2018
Full Description:
Web Developer - PHP
Description: Our client is looking for a Web Developer to contribute to the development and deployment of websites built with a content management system (WordPress) and static websites. If you're passionate, conscientious and love to innovate, test, and launch interactive projects—from large websites to editorial stories to mobile applications—this is the job for you!
Responsibilities:
Work with the project team to fulfill requirements based on scope, wireframes, and design comps, optimize code within the code base, collaborate on QA testing and bug-fixing, and assist with implementation and deployment.
Collaborate with other developers, designers, project managers, and photographers to build complex functionality.
Determine appropriate tools, methods, and solutions for projects, help inform project scope, and estimate effort to inform project managers in setting project schedule and deadlines.
Skills & Experience:
B.A. or B.S. in Computer Science or a related field, or equivalent professional experience
3 to 5 years of experience
Understanding of basic computer science algorithms and data structures
Extensive experience working with project-based teams
Significant experience with PHP, Javascript , and the newest HTML and CSS standards
Significant experience developing for WordPress or content management systems
Experience with version control systems, such as Git and Subversion
Experience with CSS preprocessors, such as Sass
Experience with jQuery
Experience using taskrunners, such as Grunt
Experience contributing to or writing Wordpress plugins
Experience producing unit testing and QA plans
Experience working and releasing code to open-source communities a plus
Experience with MV* frameworks a plus
Extensive knowledge of the Wordpress core codebase a plus
Apply for Web Developer - PHP ID1706
Fill out the form below to submit information for this opportunity. Please upload your resume as a doc, pdf, rtf or txt file. Your information will be processed as soon as possible.
Start with Millennium.
The next phase of your Professional career starts here. Search our latest jobs and upload your resume. Get started:
Step 1 – Search our jobs listing below.
Step 2 – Upload your resume (.doc and .pdf formats are preferred).
Step 3 – Fill in all required fields. Click "Submit."
Step 4 – Congratulations! Your resume has been submitted to the Millennium team!