Take Your Career To The Next Level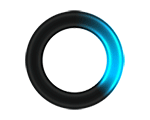 Data Librarian
Knightdale, NC - Added Mar 7, 2018
Full Description:
Data Librarian
W2 Only. No C2C or Sponsorship available.
12 months
Description: The Data Librarian will be responsible for developing the content of the client's Analytics Data Library in terms of Quality, Quantity, Usage. The selected candidate will interact daily with the Data Library owner for backlog prioritization, process, tools, and reporting preparation. He or she will work with 2 team members supporting data sourcing, preprocessing & documentation. The Data Librarian will also interact with Data consumers & providers worldwide.
Responsibilities:
Data Governance
Analyze the data structure
Identify objects and keys
Identify the Data sets that could be created form the data source
Calculate metrics on the quantity & quality of observations
Document the data structure so that it's easily accessible to the Data scientist
Data Ingestion - Connect the Data Source to the platform
Work with various types of data sources, including Oracle, MySQL, SQL server data bases, XLS, CSV, XML, JSON, Binary files, COMDATA, involving both Time series & Meta data.
Data transformation
Specify Data Sets from the Data sources, by cleaning, joining, anonymizing
Present to data scientists the outcomes, & get their feedback
Validate the publication of Data sets with Data owners
Support Library Users
Advise Data scientists on available Data Assets
Collect needs of new Data sources
Reporting- count of Data sources in backlog, count of published Data sets, volume of available Data, quality indicators on Data, usage of the Data library by data consumers
Process - Document best practices for sourcing, Analyzing, Preprocessing so that we can "industrialize" the process further, and deploy wider
Skills & Experience:
Good understanding of Analytics & Machine learning techniques
Big data manipulation
Process oriented
Relational Data Base & SQL
Programming skills for analyzing data (Python or R)
Microsoft AZURE environment is a plus
English language (speaking & writing) is mandatory, French is a plus
Apply for Data Librarian
Fill out the form below to submit information for this opportunity. Please upload your resume as a doc, pdf, rtf or txt file. Your information will be processed as soon as possible.
Start with Millennium.
The next phase of your Professional career starts here. Search our latest jobs and upload your resume. Get started:
Step 1 – Search our jobs listing below.
Step 2 – Upload your resume (.doc and .pdf formats are preferred).
Step 3 – Fill in all required fields. Click "Submit."
Step 4 – Congratulations! Your resume has been submitted to the Millennium team!