Take Your Career To The Next Level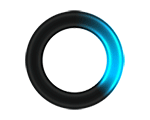 Web Developer
Boston, MA - Added Jan 26, 2018
Full Description:
Web Developer
W2 ONLY.
Description:
Build various user experiences emphasizing responsive web design and accessibility
Integrate with third-party system and providers by consuming web services and collaborate with integration developers to design APIs and service interfaces
Implement new features and apply the latest technologies
Build WordPress themes so that other business units can use to build their own web pages
Maintain existing websites to provide the most optimized experience
Apply quality measures around performance, security, and scalability
Participate in code review activities, development of unit tests and completing bug fixes
Skills & Experience:
Must have full-stack developer experience specifically with AngularJS and node.js
5-8 years of experience in building user interfaces for websites and/or web applications using HTML5, CSS3, JavaScript
3-5 years of experience in designing and developing responsive design websites
Experience of server-side CSS pre-processing platforms, such as LESS and SASS
Proficient understanding of client-side scripting and JavaScript frameworks, including jQuery
Good understanding of JavaScript libraries and frameworks, such as AngularJS
Good understanding of asynchronous request handling, partial page updates, and AJAX
Basic knowledge of image authoring tools, to be able to crop, resize, or perform small adjustments on an image
Proficient understanding of cross-browser compatibility issues and ways to work around them
Comfortable working with debugging tools like Firebug, Chrome inspector, etc.
Good understanding of SEO principles and ensuring that application will adhere to them
Knowledge of how to interact with RESTful APIs and formats (JSON, XML)
Proficient understanding of code versioning tools such as Git, SVN
Basic understanding of PHP back-end development
Experience working with content management systems such as WordPress or Drupal is a big plus
Apply for Web Developer
Fill out the form below to submit information for this opportunity. Please upload your resume as a doc, pdf, rtf or txt file. Your information will be processed as soon as possible.
Start with Millennium.
The next phase of your Professional career starts here. Search our latest jobs and upload your resume. Get started:
Step 1 – Search our jobs listing below.
Step 2 – Upload your resume (.doc and .pdf formats are preferred).
Step 3 – Fill in all required fields. Click "Submit."
Step 4 – Congratulations! Your resume has been submitted to the Millennium team!