Take Your Career To The Next Level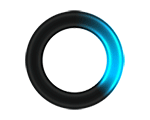 Project Manager - 22668
Boston, MA - Added Jan 9, 2018
Full Description:
Senior Project Manager
W2 ONLY. NO C2C OR SPONSORSHIP.
Description:
The selected candidate will be responsible for strategically planning and executing IT projects, incorporating suitable SDLC practices, developing technical roadmaps, and delivering business value with successful project implementations. This role will effectively manage and provide project leadership, establish and improve close business relationships, overcome obstacles, and oversee all aspects of assigned IT Projects.
Responsibilities:
Facilitate and lead project definition of scope, management/SDLC approach, milestones, tasks, deliverables, and resource requirements
Project budgeting, financial planning, and prioritization
Establish a communication strategy, in partnership with the business and IT sponsors, to communicate project related information to team members, IT management, and customers throughout the project life cycle
Develop and maintain project plans, status reports, risk and issue logs, budget/ongoing project forecast of resources and materials and other project related artifacts
Schedule, run, and document project meetings
Organize and manage project plan, as well as prepare materials and deliver project status reports, as required, using project management methodologies
Effectively negotiate project resource needs and competing priorities with IT and business stakeholders
Assist business in fully integrating PeopleSoft FSCM system into their current business environment and provide input on best practices
Create and execute strategies for risk mitigation and contingency planning
Manage, assess, and negotiate project scope changes
Conduct assigned projects in compliance with all department standards, policies, and guidelines.
Apply appropriate levels of tailoring to meet project-specific needs, while still operating within the standard project management framework
Coach, mentor, motivate and supervise project team members and other project managers
Escalate issues that require executive, management or business attention
Manage vendor performance and drive deliverables to meet agreed upon target dates and levels of quality
Ensure business engagement throughout the project, project decision making, managing scope/budget changes, business requirements elicitation and prioritization, acceptance testing, training, etc. and foster confidence and trust with business stakeholders
Direct and lead the work of business analyst(s) on managed projects
Skills & Experience:
Demonstrated leader in delivering solutions for Oracle ERP PeopleSoft Financials and Supply Chain Management
Ability to thrive in a team setting, quickly adaptable, and contributes high value to the project at hand
Perform with a strong sense of urgency and ability to meet deadlines
Strong verbal, presentation, and written communication skills with executive business stakeholders, technical staff, application users, and third party vendors
Knowledge and application of industry standard project management principles and methodologies delivered using various systems development life cycles
Ability to define and manage business customer expectations
Can operate at the macro level, driving large teams with multiple stakeholders, as well as individually contribute to work products when required
Work effectively with project team members, subcontractors, and business stakeholders in a diverse team environment demonstrating the ability to build consensus among project team members and key stakeholders
Able to prioritize and work on multiple tasks at any one time, while maintaining high quality standards
10+ years of Project Management with a focus on PeopleSoft FSCM
10+ years' experience with Microsoft Visio and Microsoft Project, or similar project planning suites
Experience with PeopleSoft Financials or similar financials ERP product, including focus on financials, accounting, and/or supply chain management
BA/BS degree in Business, Computer Science, Business, or related field
PMP certification preferred
Experience managing or implementing efforts in large scale SaaS based ERP
Apply for Project Manager - 22668
Fill out the form below to submit information for this opportunity. Please upload your resume as a doc, pdf, rtf or txt file. Your information will be processed as soon as possible.
Start with Millennium.
The next phase of your Professional career starts here. Search our latest jobs and upload your resume. Get started:
Step 1 – Search our jobs listing below.
Step 2 – Upload your resume (.doc and .pdf formats are preferred).
Step 3 – Fill in all required fields. Click "Submit."
Step 4 – Congratulations! Your resume has been submitted to the Millennium team!