Take Your Career To The Next Level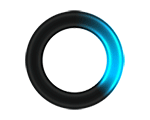 QA Analyst - 20623
Boston, MA - Added Oct 10, 2017
Full Description:
Quality Assurance Analyst
Description:
The candidate should be prepared to make an immediate impact within the QA Team and contribute to building awareness of testing value. In addition to developing test scripts, the candidate will need to interface with managers, analysts, developers and key stakeholders throughout the organization.
Responsibilities:
Define the testing objectives
Define the scope of the testing effort
Define the testing approach
Identify the key milestone dates
Organize the testing effort and lead team members when needed
Define testing roles and responsibilities within the team when needed
Define testing documentation
Define the business processes to be tested
Identify the systems functionality to be tested
Identify the systems interfaces to be tested
Write QA Test Plans /Develop Detailed Test Scripts. Documents should contain needed information for anyone within the QA department to execute and validate the test. Documents should contain explicit details about expected results
Create data required for positive, negative and regression testing
Create and maintain a Bug/Issues Log (including improvement suggestions)
Create and maintain a Testing Results Matrix to determine if all functional/business requirements have been tested
Test all Functional/Business Requirements
Test multiple components or applications to ensure the integrity of data and functionality among these separate components
Test system/application navigation
Evaluate overall performance when needed
Re-test fixes and update Bug/Issues Log and Testing Results Matrix
Perform Regression testing to discover any adverse effects on other functionalities
Perform Stress testing and Load testing as necessary
Assist the Training Department and User Acceptance testing as necessary
Assist with post-production implementation testing
Support the project in any way needed
Working knowledge of Agile/Scrum methodology in order to immediately work on projects that are now being conducted utilizing Agile
Knowledge of Microsoft Test Manager or similar testing tool.
Ability to negotiate between Waterfall and Agile testing methodologies.
Experience with automated testing.
Assist the Training Department and User Acceptance testing
Assist with post-production implementation testing
Qualifications:
Bachelor's degree or equivalent
A minimum of 5 years' experience in Software Quality Assurance Testing.
Familiar with both Waterfall and Agile Methodologies.
Knowledge of Windows, Web based and MS Access applications.
Experience with Data/Messaging Exchange between systems.
Basic understanding of SQL and Database Management.
Proficient with Microsoft Office applications and working knowledge of Industry Tool Sets, such as: Defect Management Applications, Modeling and automated testing tools.
Knowledge of the Software Development Life Cycle with an emphasis on Software Test Procedures, Techniques and Best Practices.
Excellent verbal and written communication skills, with an ability to interact in a collaborative environment with all project members and stakeholders
Ability to perform and achieve objectives in a fast paced environment
QA Certification is a plus
Apply for QA Analyst - 20623
Fill out the form below to submit information for this opportunity. Please upload your resume as a doc, pdf, rtf or txt file. Your information will be processed as soon as possible.
Start with Millennium.
The next phase of your Professional career starts here. Search our latest jobs and upload your resume. Get started:
Step 1 – Search our jobs listing below.
Step 2 – Upload your resume (.doc and .pdf formats are preferred).
Step 3 – Fill in all required fields. Click "Submit."
Step 4 – Congratulations! Your resume has been submitted to the Millennium team!