Take Your Career To The Next Level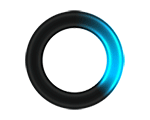 Project Manager - -20569
Malden, MA - Added Oct 10, 2017
Full Description:
Technical Project Manager
Description:
Assist in the definition of project scope and objectives, involving all relevant stakeholders and ensuring technical feasibility
Perform risk management to minimize project risks
Measure project performance using appropriate tools and techniques
Ensure resource availability and allocation
Assist in the development of functional requirements, define technical solutions based on functional requirements for each project
Report and escalate to management as needed
Coordinate internal resources and third parties/vendors for the flawless execution of projects
Manage projects through the application of generally accepted project management principles, based in PMI disciplines
Manage the project scope, including the creation of quality business requirements
Manage the project budget, including assistance with the business case, project estimates, and management to the approved spender
Qualifications:
Experience leading a development team to deliver software applications
Experience in supporting Operations
Bachelor's Degree or higher in Computer Science, Computer Engineering, Information Technology, or similar preferred
10+ years experience managing software development projects; experience in Enterprise Data Warehouse and Business Intelligence (BI) environments preferred
Experience in developing data conversions, interfaces, complex reports/extracts, and workflow
Desire to play a significant hands-on role in the development and implementation of an enterprise data collections solution based on the SIF data standards
Proven comprehension of web application technology and ability to speak in and understand technical terms
Experience working in Scrum or Agile environments
Solid technical background with understanding and/or hands-on experience in software development and web technologies
Ability to apply project management knowledge to real world scenarios
Experience delivering large complex data solutions
Strong written and oral communication skills
Awareness of CMM and Six Sigma Methodologies and Standards
Ability to develop strong client relationships
Working knowledge of contracting, funding, etc.
Create and maintain comprehensive project documentation
Experience in application development, systems administration/engineering or other technical discipline
Strong risk management skills
PMP certification required
Apply for Project Manager - -20569
Fill out the form below to submit information for this opportunity. Please upload your resume as a doc, pdf, rtf or txt file. Your information will be processed as soon as possible.
Start with Millennium.
The next phase of your Professional career starts here. Search our latest jobs and upload your resume. Get started:
Step 1 – Search our jobs listing below.
Step 2 – Upload your resume (.doc and .pdf formats are preferred).
Step 3 – Fill in all required fields. Click "Submit."
Step 4 – Congratulations! Your resume has been submitted to the Millennium team!