Take Your Career To The Next Level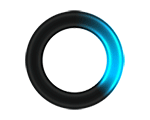 IBM Websphere Cast Iron (now branded App Connect)PIV 288
Seattle, WA - Added Sep 12, 2017
Full Description:
Our client is seeking a candidate with Cast Iron integration experience and preferably familiarity with APIs for Salesforce, OpenAir NetSuite and Zuora. There is existing complex integration that needs to be worked on and several new ones to build. Primary Duties & Responsibilities • Provides configuration, integration design, development, documentation, testing, and support • Develops technical and conceptual specifications in support of overall integration design • Develops data-related files • Develops interfaces to cloud SaaS applications • Tests integrations for data integrity, performance, and usability • Documents completed integration development, installation, and configuration work • Maintains technical specifications throughout the development process • Communicates status of engagement to customer as appropriate during contract • Coordinates integration team responsibilities such as installation, configuration, development, deployment, and support of user testing Basic Qualifications: • Bachelor's degree in Computer Science, Management Information Systems, or a related field • 5+ years of direct technical experience with integration architecture, design and implementation best practices and hands-on development experience with IBM Websphere Cast Iron (now branded App Connect) Other Position Requirements - • Demonstrated ability to troubleshoot using a variety of resources • Ability to accurately estimate work effort and deliver to that estimate • Demonstrated communication skills Preferred Requirements: • Experience using REST and SOAP APIs for Salesforce.com, NetSuite OpenAir, and Zuora • Familiarity with XSLT
Apply for IBM Websphere Cast Iron (now branded App Connect)PIV 288
Fill out the form below to submit information for this opportunity. Please upload your resume as a doc, pdf, rtf or txt file. Your information will be processed as soon as possible.
Start with Millennium.
The next phase of your Professional career starts here. Search our latest jobs and upload your resume. Get started:
Step 1 – Search our jobs listing below.
Step 2 – Upload your resume (.doc and .pdf formats are preferred).
Step 3 – Fill in all required fields. Click "Submit."
Step 4 – Congratulations! Your resume has been submitted to the Millennium team!