Take Your Career To The Next Level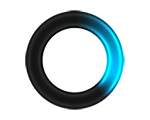 Lab Support Engineer-DT1282
Louisville, CO - Added Sep 11, 2017
Full Description:
Lab Support Engineer
12 months
Experience with Linux, Windows, Unix, Networking and VMWare admin.
Coordinate and perform installations, preventive and remedial maintenance of servers and storage equipment located within the Technical LAB computing environment. Adhere to administrative policies and escalation procedures. Interface with server and storage vendors to establish successful integration of equipment into associated systems. Provides top level technical expertise and support to engineering departmental users. Works with engineering departments to develop hardware configuration test plans to support software development efforts. Demonstrates a high degree of self-initiative. Must be able to adapt to the changing daily priorities in a fast paced engineering lab environment. Performs other duties as required.
Principal responsibilities include: - Provide general architectural level client/server and SAN/storage array support for the configuration and maintenance of the engineering computer lab systems for the lab computing environment - Responsible for participating in the development of test configuration plans for the lab computing environment infrastructure - Responsible for ensuring proper deployment of fiber-channel storage arrays, hosts, switches, software, and storage networking infrastructure - Ensure that the technical environment is properly monitored and that any problems are rectified - Maintain a working knowledge of all documented processes and procedures - Identifies opportunities for improvements in efficiency and responsiveness, makes recommendations and assists to implement efficiencies - Mentor and project-supervise less experienced Lab System Engineers - Identify system or storage performance issues and participate in the development of tools to improve system management - Provides technical expertise in the development of collaborative platform client application/customer interface - Identify and execute on proactive and preventative system upgrades
Apply for Lab Support Engineer-DT1282
Fill out the form below to submit information for this opportunity. Please upload your resume as a doc, pdf, rtf or txt file. Your information will be processed as soon as possible.
Start with Millennium.
The next phase of your Professional career starts here. Search our latest jobs and upload your resume. Get started:
Step 1 – Search our jobs listing below.
Step 2 – Upload your resume (.doc and .pdf formats are preferred).
Step 3 – Fill in all required fields. Click "Submit."
Step 4 – Congratulations! Your resume has been submitted to the Millennium team!