Take Your Career To The Next Level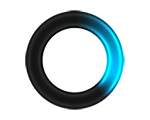 Education Operations Advisor-DT1430
Franklin, MA - Added Sep 11, 2017
Full Description:
Education Operations Advisor
The successful candidate will possess outstanding communication, organizational, analytical and follow up skills. A confident and polished phone presence with the ability to handle high volume requests in a timely and professional manner. Experience in Salesforce and Propel a plus.
General Summary:
-Responsible for all Education Services support tasks
-Maintain a high level knowledge of all Education Services products and services in order to quickly understand and resolve customer queries and problems
-Answering customer queries and registering customers as required, within the SLA period.
-Works closely with the Scheduling Team and Delivery Management regarding training plans and scheduling.
Principle Duties and Responsibilities:
-Respond to continuously changing customer requirements by processing registrations for all types of training in a timely manner in order to fill classes and meet utilization rates and ensure that Education Services provides each delegate with a high level of customer satisfaction within our agreed Service Level Agreement
-Monitor and answer all queries that come into the SFDC Education Services queue, ensuring that all enquiries are dealt with efficiently and within the designated process guidelines. Whilst directing all future enquiries to the SFDC process, treat any request for assistance (via phone, in person or email) with the same level of urgency,
-Recognize and understand the cultural implications, differences and languages in order to facilitate the needs of the business and always maintain customer satisfaction as a paramount focus.
-Any other ad-hoc duties as required
-Outbound Calling (as requested)
-Monitor training course fill rates on the Weekly Cancellation Report and attempt to rescue any classes at the risk of cancellation. Proactively calls/contacts customers to increase fill rates.
Apply for Education Operations Advisor-DT1430
Fill out the form below to submit information for this opportunity. Please upload your resume as a doc, pdf, rtf or txt file. Your information will be processed as soon as possible.
Start with Millennium.
The next phase of your Professional career starts here. Search our latest jobs and upload your resume. Get started:
Step 1 – Search our jobs listing below.
Step 2 – Upload your resume (.doc and .pdf formats are preferred).
Step 3 – Fill in all required fields. Click "Submit."
Step 4 – Congratulations! Your resume has been submitted to the Millennium team!