Take Your Career To The Next Level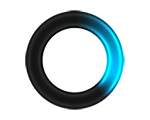 LDAP Consultant
Southborough, MA - Added Sep 8, 2017
Full Description:
LDAP Consultant
6 months+
Please no H1b's
Large technology systems client is seeking a consultant with experience building or configuring LDAP for web or cloud applications access. Would prefer a person who has Red Hat LDAP.
Qualifications -- -- LDAP experience required (preferably red hat LDAP) (Installation and Operational management) -- Web Access Management experience is a plus -- Troubleshooting skills required -- Linux Experience required. Participate in the development of implementation procedures Open to remote following the first few successful weeks onsite.
Apply for LDAP Consultant
Fill out the form below to submit information for this opportunity. Please upload your resume as a doc, pdf, rtf or txt file. Your information will be processed as soon as possible.
Start with Millennium.
The next phase of your Professional career starts here. Search our latest jobs and upload your resume. Get started:
Step 1 – Search our jobs listing below.
Step 2 – Upload your resume (.doc and .pdf formats are preferred).
Step 3 – Fill in all required fields. Click "Submit."
Step 4 – Congratulations! Your resume has been submitted to the Millennium team!