Take Your Career To The Next Level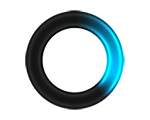 Lab Support Engineer-Hardware/Storage-DT1429
Durham, NC - Added Sep 7, 2017
Full Description:
Lab Support Engineer-Manager
Requirements
• Experience with UNIX / Linux and Windows Server plus basic VMware Knowledge.
• Advanced hardware troubleshooting and repair with storage equipment and other rack mount server platforms. Experience with storage equipment is a plus.
• 1-2 years of experience fixing PC hardware
• Basic understanding of networking and TCP/IP
• A+, Network+ or similar certifications or equivalent experience preferred
• Solid familiarity with Microsoft Office Excel and Outlook
• Strong written and verbal communication skills with attention to detail
• Ability to repetitively lift 70 lbs. for installation of products.
• Ability to work occasional off hours
• Experience working with ITSM such as ServiceNow
• Experience working with PPM such as Daptiv
Desired SKILLS
• Hands-on technical expertise on Cisco, Brocade and Arista platforms.
• Understanding of development/test labs and workflows.
• Working knowledge of windows and Unix platforms
• Experience with VMWare
• Experience in communicating with users, other technical teams, and management to collect requirements, evaluate alternatives and develop processes and tools as needed to support the organization
Apply for Lab Support Engineer-Hardware/Storage-DT1429
Fill out the form below to submit information for this opportunity. Please upload your resume as a doc, pdf, rtf or txt file. Your information will be processed as soon as possible.
Start with Millennium.
The next phase of your Professional career starts here. Search our latest jobs and upload your resume. Get started:
Step 1 – Search our jobs listing below.
Step 2 – Upload your resume (.doc and .pdf formats are preferred).
Step 3 – Fill in all required fields. Click "Submit."
Step 4 – Congratulations! Your resume has been submitted to the Millennium team!