Take Your Career To The Next Level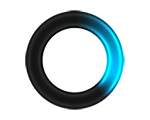 Project Manager SDLC
Montreal, QC - Added Jul 10, 2017
Full Description:
In partnership with the Project Sponsors and Business Project Manager/Lead, the Project Manager leads and is responsible for driving each project to success, ensuring delivery on-schedule, to scope, and within budget. This includes tracking and reporting cost, resource and schedule variances from plan, and developing contingency plans to bring the project back into alignment with cost and schedule commitments. The Project Manager ensures the project is effectively resourced and manages relationships with a wide range of groups including all project stakeholders.
• Expert understating of SDLC concepts, metrics analysis, methodologies and documentations standards. • Experience with software development methodologies such as Agile, Waterfall, etc. • Excellent analytical skills for complex problem solving. • Experience managing a broad diversity of both business and technology oriented personnel. • Experience managing client-vendor relationships.
REQUIRED SKILLS: • Ability to build client relationships and create client satisfaction throughout the project lifecycle. • Strong written and verbal communication skills and interpersonal skills. • Ability to manage tasks on multiple projects concurrently. • Working knowledge of Microsoft office suite, including Visio and MS Project Plan. • Risk assessment, negotiation and problem resolution skills. • Ability to bridge communication amongst technical and non-technical project staff and customers/vendors. • Excellent reasoning and strong decision making skills. • Meticulous attention to detail. • Ability to function in a fast-paced environment. • Ability to motivate and develop team members and manage other associates in a project setting. • Strong planning and estimating skills across all phases of the project lifecycle. • Competency in using all processes and tools required to perform required duties and tasks. • Must be able to identify, assess and resolve complex business problems/issue/risks and facilitate issue resolution and risk mitigation.
Apply for Project Manager SDLC
Fill out the form below to submit information for this opportunity. Please upload your resume as a doc, pdf, rtf or txt file. Your information will be processed as soon as possible.
Start with Millennium.
The next phase of your Professional career starts here. Search our latest jobs and upload your resume. Get started:
Step 1 – Search our jobs listing below.
Step 2 – Upload your resume (.doc and .pdf formats are preferred).
Step 3 – Fill in all required fields. Click "Submit."
Step 4 – Congratulations! Your resume has been submitted to the Millennium team!