Take Your Career To The Next Level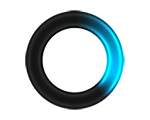 Senior Network Engineer-DT21185
Southborough, MA - Added Jun 15, 2017
Full Description:
Senior Network Engineer
12 months
Southborough, MA
GENERAL SUMMARY The Network Engineer provides planning, designs, implementation and operational support for complex Global Data Network and Telecommunications services. These services include: switching, routing, remote access, VoIP, perimeter services, WLAN, IP address management, application acceleration, cloud transport, and performance monitoring. Senior positions focus on architecture, design, implementation, and technology assessments. Knowledge of Cisco equipment, switches and routers, required.
PRINCIPAL DUTIES AND RESPONSIBILITIES
• Stay abreast of current technologies and consistently make recommendations based on knowledge and research
• Drive innovative solutions to unusually complex problems
• Identify process inefficiencies and develop new policies and procedures if necessary
• Collaborate with other engineering groups, readily share information with others and actively seek customer input and feedback
• Serve as senior technical resource to resolve problem escalations
• Responsible for establishing project plans, budgets, schedules, and documentation of work results
• Conducts periodic vulnerability and security risk assessment of the network assets within the organization
• Interface with Global carriers to develop, implement and troubleshoot data network solutions
• Assist with the planning, design and architecture of our complex global data network infrastructure • Knowledge of Network Management & Security concepts
• In-depth working Knowledge with network products (switches, routers, appliances) and network protocols
SKILLS • Knowledge with appropriate networks, products and protocols.
• Problem solving skills. • Strong technical aptitude. • Interpersonal skills. • Communication skills. • Ability to work in a team environment. • Mentoring/Coaching skills. Education Required: Bachelors (Technical) Experience Required: 4+ Years
Apply for Senior Network Engineer-DT21185
Fill out the form below to submit information for this opportunity. Please upload your resume as a doc, pdf, rtf or txt file. Your information will be processed as soon as possible.
Start with Millennium.
The next phase of your Professional career starts here. Search our latest jobs and upload your resume. Get started:
Step 1 – Search our jobs listing below.
Step 2 – Upload your resume (.doc and .pdf formats are preferred).
Step 3 – Fill in all required fields. Click "Submit."
Step 4 – Congratulations! Your resume has been submitted to the Millennium team!